Lustrum
9th Lustrum Eindhovense Studenten Alpen Club "Camping life" 1976-2021
We, ESAC's 9th lustrum committee, are proud to show you the members of ESAC the progress we made over the last year. We worked hard to provide fun and unique activities for the year that marks the 45th  birthday of the Eindhovense Studenten Alpine Club. In a year influenced by  COVID-19 guidelines and rules, we have tried to make activities that are as fun as possible while also being safe for everybody involved. Next to that, we wanted to deliver cool new lustrum-themed merchandise for the ESAC members. And give people the possibility to enrich their climbing kit if they want. We will share with you some of the first activities and gadgets planned below to make you excited for the coming year. We tried our very best and hope you will have a year as fun as we envisioned. We hope to see you at our camping activities!
Kind regards from the animation team
-9th lustrum committee Eindhovense Studenten Alpen Club
.
Camping at Neoliet and build your own portaledge - Date unknown
Our first camping related activity will be camping at Neoliet Noord. First scheduled the night from  1  to 2 May (if the regulations do not allow this we will try to move the weekend till after the summer). We will head to Noord to go camp for the night. This evening will contain climbing fun and games, all things you would want on your camping weekend but from inside Neoliet!
Next to that, there will be the possibility to build your own portaledge. The lustrum committee has worked hard on a design so that you can make your own. There will be the possibility to sign up and in cooperation with the lustrum committee buy the materials and build your own portaledge to use at camping with Neoliet (this of course isn't required). 

Sport tournament "De Zeskamp" -t.b.d.
No camping experience would be the same without a "Zeskamp" (sports tournament). The lustrum committee will organize a tournament that will test you and your team in all of the skills a good camper should have. So if you are excited for good old-school games and a day/evening of fun and sports we hope to see you at the Zeskamp. (Date still unknown).
Gala dinner - Date unkown
Due to the COVID-19 measures and the uncertainty that it brings, the lustrum committee has decided that it would be not possible to organize a "Regular" gala. But do not fear, we present the Gala dinner: an evening filling dinner with fancy food, wine, speeches, and stories from the (old) members. And, of course, fancy suits and dresses. And all of that in a corona-proof way! The current date for the dinner is May 22nd. So save the date for the chicest activity of the lustrum year and we hope to see you there!
More activities to be announced....

Of course, a lustrum year wouldn't be a lustrum year without cool limited edition merch. We are proud to present you:

The Lustrum Sweater €26.05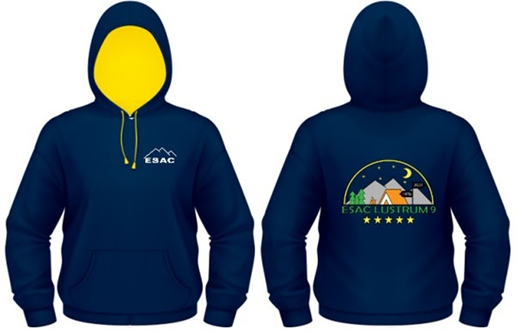 The Lustrum Opinel Knife €7.40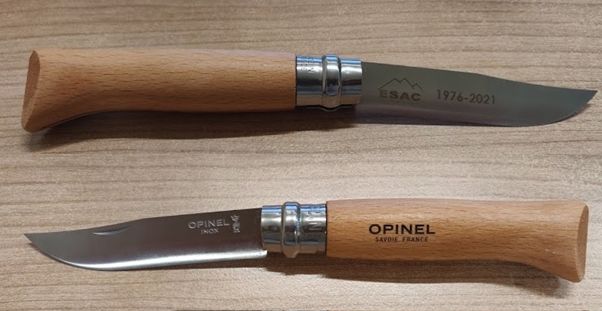 The Boulder brush €4.95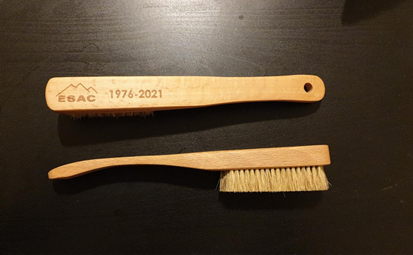 Order here